Warning
: Illegal string offset 'id' in
/home/hileru5/closemountain.com/wp-content/plugins/jetpack/modules/contact-form/grunion-contact-form.php
on line
856
Trading and portfolio management is increasingly quantitative. This presents a challenge to some but an opportunity for others. Close Mountain Advisors provides consulting and advisory services to unravel the complexity in modeling, valuing, hedging, and risk managing standard exotic and derivative products.
Close Mountain Advisors, based in Greenwich CT, brings many years of experience and significant quantitative expertise to the problems of valuation and risk. Most importantly, we have a rare combination of practical experience in trading and risk management, together with strong technical and quantitative expertise.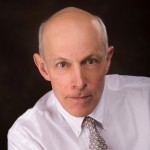 The firm is managed by Thomas Coleman. Mr. Coleman is Executive Director of the Center for Economic Policy and adjunct faculty member at the University of Chicago Harris School of Public Policy. The Center's mission is to provide training to students about financial markets, how markets interact, and the economic tools to analyze the framework in which markets operate. Prior to returning to academia in 2012, Mr. Coleman worked in the finance industry for over twenty years, with considerable experience in trading, risk management, and quantitative modeling. Previous positions have been head of Quantitative Analysis and Risk Control at Moore Capital Management, Llc (a large multi asset-class hedge fund manager), responsible for firm-wide risk management and supporting quantitative infrastructure. Prior to joining Moore Mr. Coleman was a director and founding member of Aequilibrium Investments Ltd., a London-based hedge fund manager, where he had roles in portfolio management, risk management, and research. Mr. Coleman worked on the sell side for a number of years prior to starting Aequilibrium Investments, with roles in fixed income derivatives research and trading at TMG Financial Products, Lehman Brothers, and S.G. Warburg in London.
Before entering the financial industry Mr. Coleman was a professor, teaching graduate and undergraduate economics and finance at the State University of New York at Stony Brook, and more recently he has taught as an adjunct faculty member at Fordham University Graduate School of Business Administration and Rensselaer Polytechnic Institute. Mr. Coleman earned a Ph.D. in economics from the University of Chicago, and a BA in physics from Harvard. He is the author of Quantitative Risk Management (published by Wiley in 2012) and, together with Roger Ibbotson and Larry Fisher, of Historical U.S. Treasury Yield Curves, and continues to publish in various journals.
Contact Us
If you would like to contact us, for any reason, please use the form below.
[contact-form]