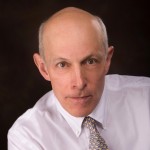 Close Mountain Advisors is managed by Thomas Coleman, Executive Director of the Center for Economic Policy and adjunct faculty member at the University of Chicago Harris School of Public Policy. Mr. Coleman has worked in the finance industry for over twenty years and has considerable experience in quantitative modeling, trading, and risk management. He has published two books on risk management.
This site provides access to publications, working papers, and thoughts on economics, risk, and finance written by Mr. Coleman over the years.
Contact Us
If you would like to contact us, for any reason, please use the form below.